Holy Communion is, for us, simply, the food of life. It feeds and sustains us in our spiritual life. We are spiritually refreshed and gain renewed energy as we join as one with Christ Himself.
Children who are in Year 3 and above at school are invited to enrol in a preparation programme to receive the sacraments of Reconciliation and Holy Communion. Our hope is that the programme gives the opportunity for young people and their families to grow in faith and love, and to develop their relationship with God and each other. Showing an interest in the programme does not commit anyone to receiving the sacrament but provides an opportunity to come and see.
Parents are the most influential teachers to their children and the programme aims to encourage the faith of parents who will then help their children to prepare to receive the sacraments. Many parents have often found this preparation time to be an excellent opportunity to ask questions within a small group without fear or judgement.
St Wilfrid's First Holy Communion:  If any child is 7 year+ and would like to take their First Holy Communion next year, please give your name and number to Teresa or Annette or email Sophie at [email protected]
First Holy Communion Activities to help you learn at home
St Wilfrid's First Holy Communion Breakfast
Next St Wilfrid's First holy communion course: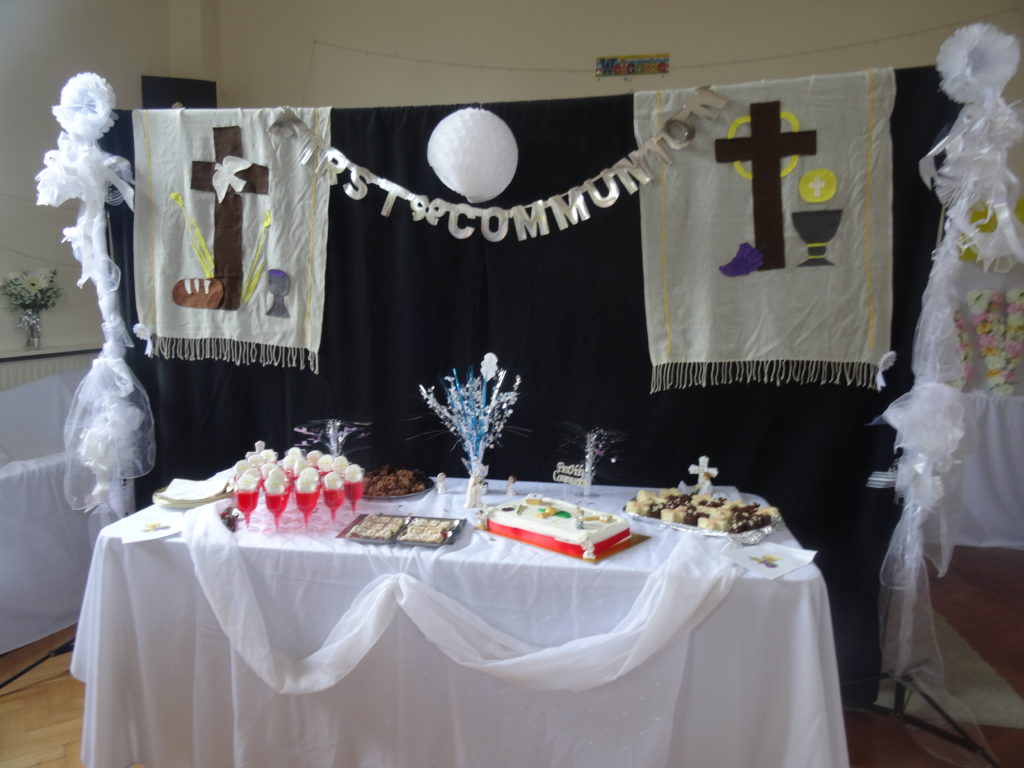 St Wilfrid's First Holy Communion breakfast will be on Sunday 25th July at 10:30am.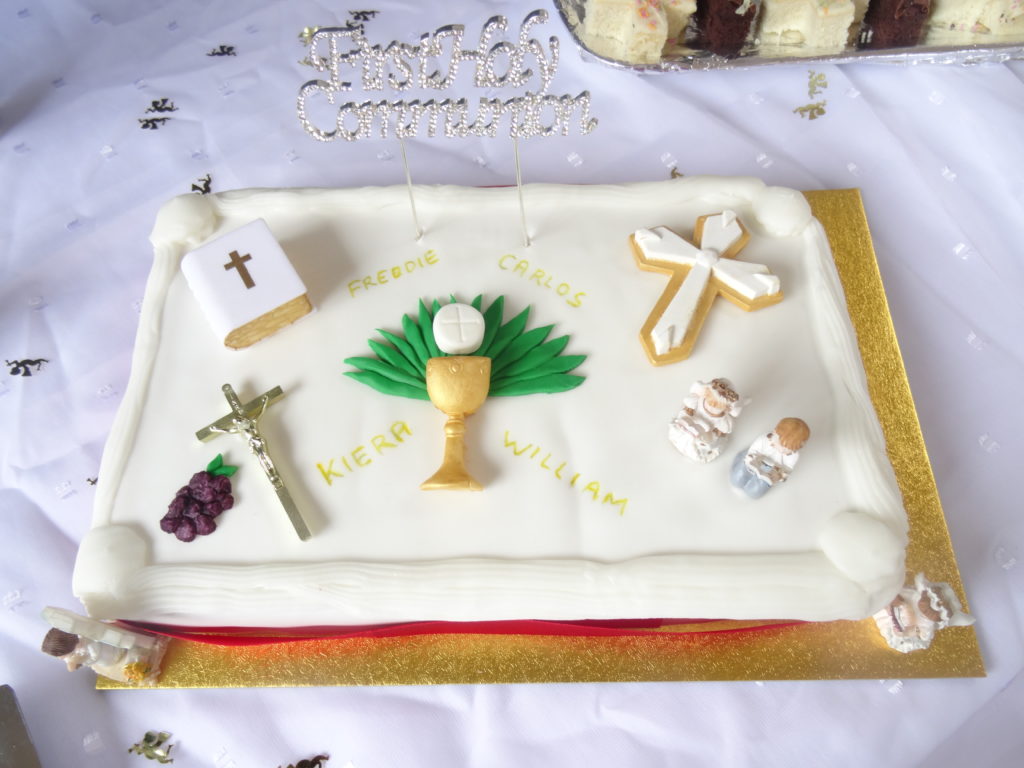 If you child is 7 years old or above and you would like them to participate in the next preparation for first holy communion commencing 2021/22 please register an interest by emailing our Liturgy team at [email protected]
St George's First Holy Communion –We are delighted to confirm that on 27thJune three of our children will share Communion for the first time at St George's Church.We hope to be able to welcome as many parishioners as possible to attend this service, priority will be given to the families' guests, but there will be space for others. If you wish to attend please contact Margaret Piegrome or Sandra King.Please keep the children and their families in your prayers at this very special time in their Faith Journey.