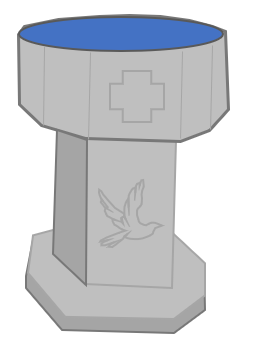 One of the most important things you will want for your child will be to share your faith – your own relationship with God our Father, who reveals his love to us in Jesus. The Baptism you are requesting for your child will be the greatest gift that you can ever give – a gift that means a life lived in the love of Jesus and in the power of the Holy Spirit. Your child's Baptism will be the beginning of a journey of faith – an exciting and challenging journey which will lead the child deeper and deeper into the heart and love of God. It is truly the beginning of the rest of his or her life.

However it is not just infants that can be baptized, children and adults of all ages and backgrounds are welcomed to be baptised.
Preparation: Father Rory will meet with each person – whether you are requesting baptism for yourself or for your children, gently exploring the faith journey that has brought you to this wonderful moment, ensuring that you fully understand the commitment you are undertaking and the celebration of this life changing sacrament.

Dates & Times: Possible dates and times for Baptism will be discussed during the preparation . Baptisms can be celebrated during Mass or outside of Mass on a date convenient to all concerned. (Sunday or Saturday usually).
Godparents: It is customary to ask all sorts of friends and relatives to be godparents to your child, and there are many good reasons for this. The godparents, however, are really there to represent the whole Church community into which your child will be baptised. They make promises on their own behalf as part of the Church, and on behalf of your child who is too young to speak for him or herself. They are important promises. Canon Law requires at least one godparent to be a practising Catholic over 16 years of age. Non-Catholics can act as 'Christian witnesses.'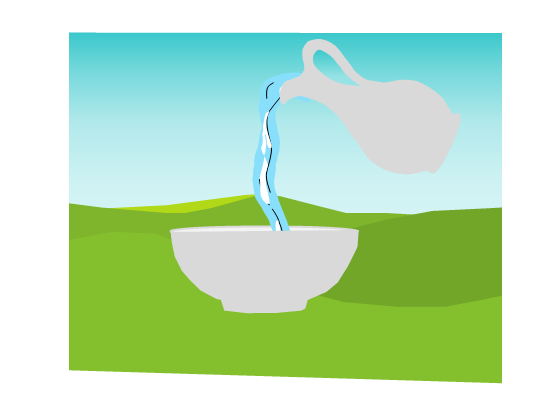 Those who wish to become part of the catholic family of Christians and who have been baptised in another church do not need to be baptised again instead you will be invited to explore your faith further through a series of prayer and discussion meetings.